Flammability Tests
In general, industrial plants are experiencing fire or explosion, causing serious material damage and, worse, loss of life and injury. In some establishments where flammable materials are used in production activities, the frequent occurrence of fire and explosion depends on several factors.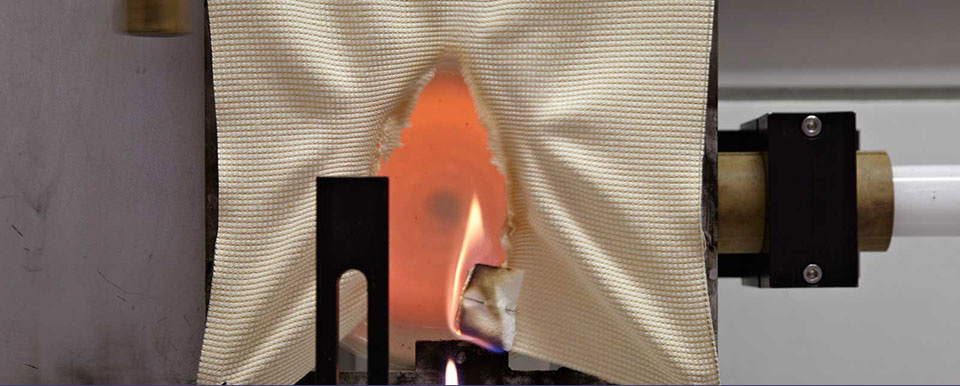 An explosive mixture in the steam field, not knowing much about the natural safety effects of chemicals, or insufficient safety measures lead to such incidents. It is therefore important to conduct flammability tests in industry.
In order to minimize the risk of fire or explosion in enterprises, it is important to understand and evaluate the flammability characteristics of the material, low flammability limits, upper flammability limits, limitation of oxygen concentration and extinction index. For example, the low flammability limit refers to the lowest concentration at which the flammable vapor or gas and air mixture is flammable. The upper flammability limit refers to the highest concentration at which the flammable vapor or gas and air mixture is flammable. The limited oxygen concentration refers to the minimum concentration of oxygen required to produce a flammable event when mixed with a combustible vapor or gas at any concentration. The flash index indicates the volumetric, normalized maximum pressure increase rate for a combustible mixture.
Various flammability tests are carried out to determine these properties and understanding of these conditions is essential to taking appropriate safety measures. These tests take into account different variables that affect the flammability of a particular chemical. For example, oxidizing medium, temperature, pressure, ignition energy, area size and geometry, and gas composition. The data obtained from these tests support minimizing the possibility of explosive events in the enterprises and enable the enterprises to design and implement appropriate security processes.
Flammability tests are also performed to determine how easily a finished product or material will ignite and burn when exposed to or near fire or heat. Failure to have these tests not only poses a significant risk to public safety, but also restricts business access to the market and in some cases leads to sanctions.
Flammability tests include various test methods for measuring the fragility of a material, such as the sensitivity of materials to an ignition source, the propensity to burn, and the rate of combustion when fired. Standards have been developed by local and foreign organizations to reduce deaths and injuries in fires, indicating minimum flammability requirements for various types of materials and finished products.
Fireproof tests generally include various fire-related tests, such as ignition sensitivity, firing rate, spread fire, ignition and flare.
Consumer products must meet safety requirements and regulations, including combustion, heat and smoke evacuation criteria, before being offered to consumers. Flammability test methods are used to determine how easily the materials can ignite, how quickly they burn, and how they react when they burn. Materials are generally subjected to vertical and horizontal flammability tests depending on the specifications. In vertical flammability tests, it is observed how long the material burns after burning of the ignition flame and whether or not it drips the burning particles. In the case of horizontal flammability tests, whether the material continues to burn after the flame is removed and the burning rate is calculated.
Our company provides non-flammability test services within the scope of certification services. Thanks to these services, enterprises are able to produce more efficient, high performance and quality products in a safe, fast and uninterrupted manner.
Non-flammability test services provided within the scope of certification services are only one of the services provided by our organization in this respect. Many other certification services are also available.