ROHS Tests
RoHS (reduction of hazardous substances) is a legal regulation established by the European Union to reduce the harmful effects of hazardous substances to humans and the environment.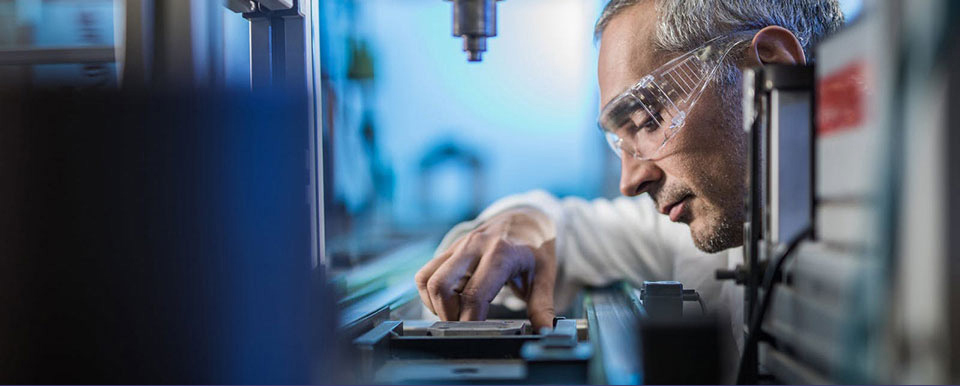 The RoHS directive 2011 / 65 / EU aims to reduce the environmental and human health effects of electrical and electronic products in particular. The primary purpose of this regulation is to ensure that electrical and electronic devices are manufactured more safely, taking into account every stage of their life cycle. Even today, there are doubts about RoHS implementation. However, it is now a legal problem to use RoHS covered parts in production. For any product to be made available to consumers within the European Union, enterprises must use equipment that is covered by RoHS. Within the framework of CE marking, all products to be marketed to consumers must comply with European standards.
RoHS is an application to improve the welfare of manufacturers, distributors, consumers and the environment. Since the beginning of the twentieth century, chemicals have been used in production, with useful properties such as radium luminescence or low melting point of the 60 / 40 lead and tin alloy. However, due to their relatively recent use, the harmful effects of such chemicals are not fully understood. However, it is a fact that both people and the environment are exposed to dangerous substances unnecessarily. The best example of this is asbestos. Asbestos, which is incredibly easy to handle and has a strong fire retardant property, is a highly dangerous carcinogenic substance when processed in powder form, for example when used in a power tool, and subsequently inhaled. The health of hundreds of thousands of people was badly affected (especially lung cancer).
In order to prevent such problems, legislation has been made in European Union countries to reduce the use of harmful substances. The RoHS directive (2002 / 95 / EC) was first published in 2003 and the use of harmful substances in products was prevented.
In short, the RoHS application is a simple and simple application for people's own safety. Although substances such as lead and beryllium oxide do not pose an immediate threat in a short period of time, problems with such chemicals arise in the event of prolonged exposure. Just washing hands does not eliminate the negative effects of these substances. The moment of exposure to a chemical is when the body is in physical contact with the chemical, including bare-handed handling.
The highest values ​​of the main chemicals in the RoHS range in electrical and electronic products are as follows:
Substances of lead, mercury, plus 6 valued chromium, polybromide biphenyl and polybromide biphenyl ether may not be higher than 1 per thousand

Cadmium cannot be higher than 0.1 per thousand by weight

Diethylhexyl phthalate, nutyl benzyl phthalate, dibutyl phthalate and diisobutyl phthalate cannot be higher than 1 per thousand by weight
RoHS tests in general in advanced laboratories mainly include: white goods such as refrigerators, freezers, ovens, cookers, washing machines and dryers, coffee machines, hair dryers, vacuum cleaners, toasters and weighing appliances. equipment such as computer, fax machine, scanner, printer and mobile phone, devices such as television, radio, cd and dvd player and camera, lighting materials, small industrial machines such as drill, saw, lawn mower, rivet gun and spraying tools , toy trains, toy race cars, treadmills and ATMs.
Our company also provides RoHS tests within the scope of certification services. Thanks to these services, enterprises are able to produce more efficient, high performance and quality products in a safe, fast and uninterrupted manner.
RoHS tests provided within the scope of certification services are only one of the services provided by our organization in this respect. Many other certification services are also available.