Reach Tests
Two important objectives have been adopted by the European Union: protecting human health and the environment from the risks posed by chemical substances and increasing the competitiveness of enterprises in the health sector. In line with these principles, a new strategy has been laid to ensure a high level of chemical safety, and a system called REACH, the registration, evaluation and authorization of chemicals, has been implemented.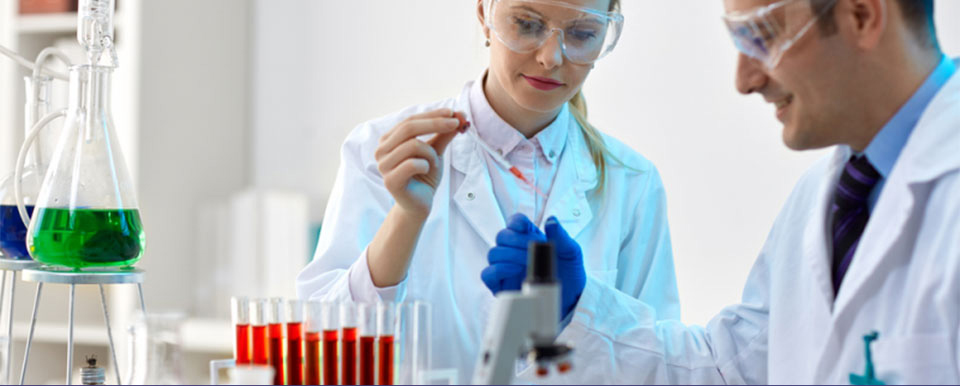 The objectives of the REACH system, which should be balanced in the framework of sustainable development in general, are determined as follows: protection of human health and environment, protection and enhancement of the competitiveness of the European Union chemical industry, prevention of fragmentation of the internal market, integration of international efforts, Harmonization of the European Union with international obligations under the Health Organization.
REACH is based on the principle that chemicals produced and placed on the market in the European Union do not adversely affect human health or the natural environment. For this purpose, enterprises need to have a certain knowledge about the properties of chemicals and manage potential risks.
REACH creates a single system for both existing and new chemicals. Chemical substances are defined in this system in two ways: non-phase chemicals (ie substances that were not produced or marketed prior to the entry into force of the REACH directive) and in-phase chemicals (ie substances listed in the European inventory of substances or substances produced in association).
In fact, all substances are covered by the REACH directive unless explicitly excluded. Chemical manufacturers and importers must register to obtain information about chemicals and to manage this data in a safe manner. Substances with very dangerous properties are subject to authorization. Restrictions apply to the manufacture, placing on the market or use of certain hazardous substances. These restrictions serve as a safety net to manage risks across the European Union.
The European Chemical Agency (ECHA) is responsible for managing the technical, scientific and administrative aspects of the REACH directive throughout the European Union, ensuring compliance with legal regulations and improving reliability.
The REACH directive covers all substances produced, imported, used as intermediates or placed on the market, used on their own, non-radioactive, not subject to customs control or not isolated. Manufacturer and importer companies must register for chemical substances produced or imported in quantities of 1 tons or more per year. Otherwise, it is not possible to produce or import this substance. Substances in other legal regulations such as medicinal products or low-risk substances such as water, oxygen and certain inert gases that do not require registration are exempted from registration. Likewise, natural substances such as minerals, ores, ore concentrates, cement clinker need not be recorded unless their chemical structure is changed.
The Regulation on Registration, Evaluation, Authorization and Restriction of Chemicals has been published by the Ministry of Environment and Urbanization in our country based on the Reach directive 907 / 2006. The purpose of this regulation is explained as follows:
Ensuring a high level of protection of human health and the environment

Encourage alternative methods for detecting damages of chemical substances

To increase competition and innovation in the sector
In short, this regulation aims to protect people and the natural environment from the risks that chemicals can cause, to encourage alternative testing methods and to increase competitiveness and innovation.
Our company also provides REACH tests within the scope of certification services. Thanks to these services, enterprises are able to produce more efficient, high performance and quality products in a safe, fast and uninterrupted manner.
REACH tests provided within the scope of certification services are only one of the services provided by our organization in this respect. Many other certification services are also available.