Personal Protective Equipment CE Certificate
Personal protective equipment is equipment that protects employees against health and safety risks at work, and employers are responsible for the provision and use of this equipment in their work environment. Major personal protective equipment includes materials such as safety helmets, gloves, eye protection, high visibility clothing, safety shoes and safety belts.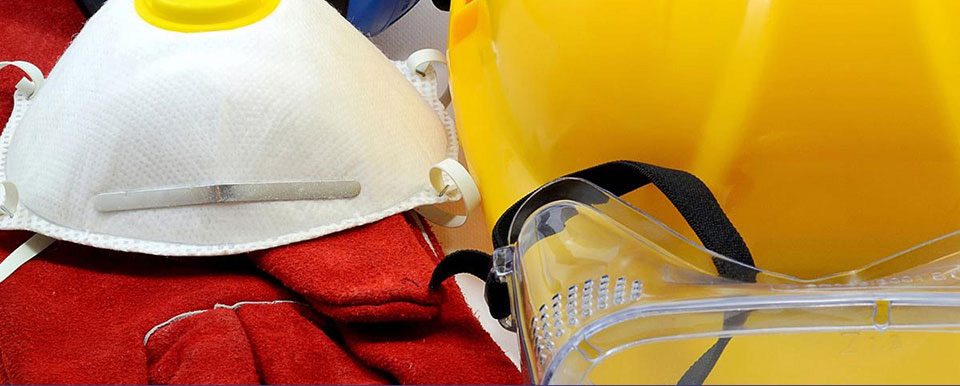 Implementation instructions, procedures, training studies and inspections provided to secure work environments and encourage employees to work safely and responsibly are important elements for personal protection. Even where engineering controls and safe work systems are implemented, not all hazards are prevented. The main health risks for employees are:
Lung diseases due to breathing dirty air

Head and foot injuries due to falling materials

Eye disorders due to flying particles or splashing of corrosive liquids

Skin disorders due to contact with abrasive substances

Various body conditions due to exposure to extreme heat or cold air
It is necessary to use personal protective equipment in order to be protected from all these situations and to reduce risks.
The right thing is to take all kinds of precautions in working environments against dangers. Use of personal protective equipment should be a last resort. If personal protective equipment is still needed after performing other checks, employers must provide it to employees free of charge. Personal protective equipment should be carefully selected and trained for the correct use of employees.
Personal protective equipment directive 2016 / 425 / EU has been published in the European Union. In our country, the Regulation on the Use of Personal Protective Equipment in the Workplace has been issued by the Ministry of Labor and Social Security. The objective is to ensure that risks in work environments are avoided or mitigated by the risks that cannot be avoided. If risks cannot be prevented despite the measures to be taken, personal protective equipment is required. The Regulation sets out the principles for the specification, supply and use of personal protective equipment.
Both the European Union directive and this regulation stipulate that all products falling within the scope of personal protective equipment must be CE marked. When selecting personal protective equipment, it must be ensured that it is CE marked.
Personal protective equipment is defined in Directive 2016 / 425 as follows: any device or material designed to be worn or held by employees for protection against one or more health and safety hazards. This means that personal protective equipment can be worn or not worn by the employee to perform the protection function. This equipment may not be designed to connect and secure to a reliable point.
Within the scope of the CE marking application, personal protective equipment is categorized into:
Category I: Personal protective equipment for the protection of workers against the minimum risks as defined in the Annex to the Directive

Category II: Personal protective equipment not covered by Category I or Category III

Category III: Personal protective equipment for the protection of workers from very serious risks such as death or irreversible damage to the health as defined in the Annex to the Directive.
For category I, the manufacturer prepares the test file and places the CE mark on the product. For Category II, the manufacturer prepares the technical dossier, carries out type tests and prepares the CE mark on the product after issuing a declaration of conformity. For Category III, the product must be factory tested before the declaration of conformity.
Our company also provides personal protective equipment CE Certificate services within the scope of certification services. Thanks to these services, enterprises are able to produce more efficient, high performance and quality products in a safe, fast and uninterrupted manner.
Personal protective equipment CE Certification services provided within the scope of certification services are only one of the services provided by our organization in this respect. Many other certification services are also available.