EN 149 Protective Mask Tests
Different types of masks have different performance characteristics. Surgical masks, or medical masks, are disposable masks that protect the wearer's nose and mouth from germ-containing droplets and splashes and fit loosely to the face. These masks also filter the particles in the breathing air. Surgical masks protect other people by reducing the exposure of the person wearing the mask to saliva and respiratory secretions.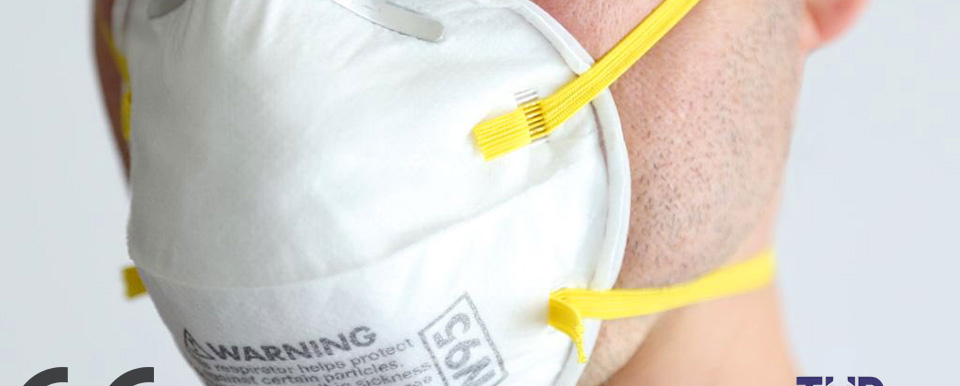 Respirator Types
N95 masks are actually a type of breathing apparatus. It provides more protection than surgical masks. Because when the user breathes, it has the ability to filter both large and small particles. These masks are designed to block 95 percent of tiny particles. The name comes from here. Some N95 masks have valves that make it easy to breathe. With such masks, unfiltered air is released when the user exhales.
Before using an N95 breathing apparatus in healthcare facilities and hospitals, it is absolutely necessary to pass the necessary tests to ensure a proper seal. Like surgical masks, N95 masks are disposable. However, ways to disinfect N95 masks are being explored. In this way, these masks can be reused.
Surgical masks have been used in surgery for almost a century to prevent infection by droplets. N95 filter face masks (N95 masks) were started to be used in the scope of energy-free air purification respirators in 1995. Today, surgical masks and N95 masks are two basic measures for personal respiratory protection. However, there are technical difficulties for both types of masks, such as filtration efficiency, cross-infection, recyclability and facial burn.
EN 149 Filtered Half Masks Standard for Protection Against Particles
Face masks are used as a non-pharmaceutical form of intervention to control virus transmission during an outbreak. Respiratory protection against airborne pathogens is very important in terms of personal protection, health systems and governance in terms of protection from the epidemic. Work is ongoing on new technologies to overcome difficulties in existing respiratory protective devices. One of the standards developed within this framework is the EN 149 standard. Developed by the British Standards Institute (BSI), this standard is accepted in all European countries.
This standard describes the minimum requirements for filtering half-masks against particles in the air and performance testing methods for the purpose of evaluating their compliance, except for use for escape purposes.
The EN 149 standard, which is a European standard, describes the requirements and test methods for filtering and marking the half mask designed to protect against airborne particles. This standard has also been published in our country by the Turkish Standards Institute (TSE) with the following title: TS EN 149 + A1 Respiratory protective devices - Filtered half masks for protection against particles - Properties, experiments and marking.
The primary condition for the effectiveness of surgical masks against disease-causing microorganisms in the air is filtration efficiency. Performance varies greatly between models. However, surgical mask effectiveness is often associated with misuse, resulting in performance mismatch. Another important issue about performance effectiveness is cross-infection. Respirators become a source of infection over time, as viruses and microorganisms can survive from a few hours to a few days. So these masks are limited to single use. Infectious aerosols on filters can be re-spread to the environment.
In the previous version of the EN149 standard, respirators were tested only against aerosols in the air, while in the last update, solid and liquid were tested against all aerosols. In addition, while the masks were divided into five classes in the previous version, in the last update, half masks were classified into three groups: FFP1, FFP2 and FFP3 according to their filtering capacity. The higher the number, the higher the level of protection:
FFP1 filters (protection factor 4) filter at least 78 percent of airborne particles. This mask is sufficient for protection against irritants only. However, its use against harmful substances is not considered appropriate.
FFP2 filters (protection factor 10) filter at least 92 percent of airborne particles. It provides protection against solid and liquid irritating aerosols.
FFP3 filters (protection factor 20) filter at least 98 of airborne particles. It provides protection against solid and liquid toxic aerosols.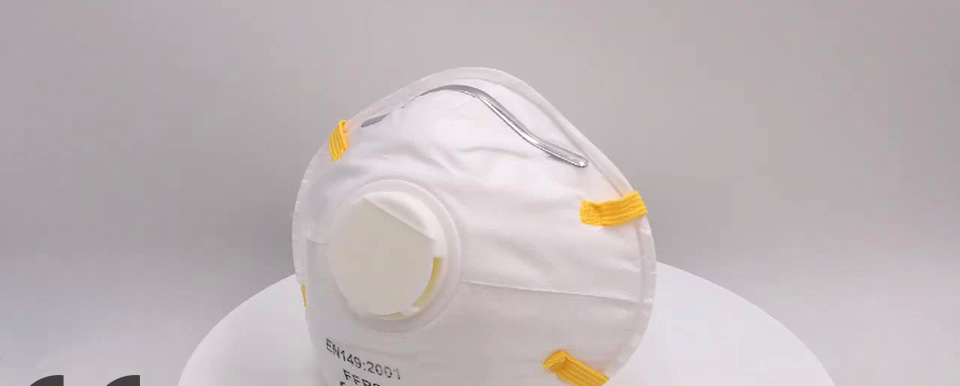 Masks that meet the requirements in the EN149 standard are designed to protect against solids, water-based aerosols and oil-based aerosols. The standard in question has been prepared in accordance with the personal protective equipment directive 89/686 / EEC published in the European Union countries and necessary updates are made over time.
In some respirators, an additional indicator is used along with the FFP code. If the mask has the letter D, it is understood that this mask passes the dolomite test, that is, it is more resistant to clogging over time.
Meanwhile, a number of sterilization methods such as ethylene oxide, formalin, ultraviolet ray, bleach and hydrogen peroxide are being explored to recycle respiratory masks. However, these methods have some disadvantages such as degradation of performance and reproduction of toxic residues and their application is limited. For example, autoclave, 95 degree dry heat, 160% isopropanol, soap and water decontamination of N70 respirators reduce filtration efficiency.
However, research is ongoing to reduce the amount of biohazardous waste and emerging risks. Likewise, technological studies are ongoing for safer and more effective respiratory protection. Research is carried out to achieve higher filtration efficiency and improve the performance of respiratory protection devices without sacrificing breathability. For example, in the production of masks, nanofibers are used and electricity is charged. However, there are technical difficulties. Therefore, the design and manufacture of a filter that neutralizes the collected pathogens will provide significant improvements in existing surgical masks and respirators, increase protection effectiveness, reduce the risk of cross-infection and recyclability without decontamination.
The main technical components of the performance of respirators today are filtration efficiency, comfort and fit. Each of these plays an important role in protective effectiveness and specific standards are being developed to improve them.
In terms of filtration efficiency, N95 respirators have 95 percent certified filtration efficiency. In contrast, surgical masks have low performance. A few main parameters that need to be controlled to reduce particle penetration are: reducing the diameter of the fibers, reducing the size of the filter pores, controlling the fiber electric charge through the manufacturing process and material selection, and increasing the thickness of the filters.
The comfort perception of the wearer is very important for correct applications and effective protection. The tolerable comfort parameters during the use of the mask can be listed as follows: decreased breathability due to pressure drop, decreased air exchange while breathing and heat generation on the face, heat generation inside the mask, respiration of released carbon dioxide, discomfort caused by prolonged skin contact and difficulty in communication. .
The harmony that decreases the performance of the mask is related to the fit of the mask. Unfiltered air between the mask and the face is a major problem. To prevent this, it is important to choose a mask shape and sealing material suitable for the physiognomy of the person.
Within the framework of laboratory testing services, our organization also provides test services for EN 149 respirator protective protective half masks.