EN 14683 Surgical Mask Tests
Medical face masks or surgical face masks are a very important personal protection equipment that provides the highest quality protection to employees and patients.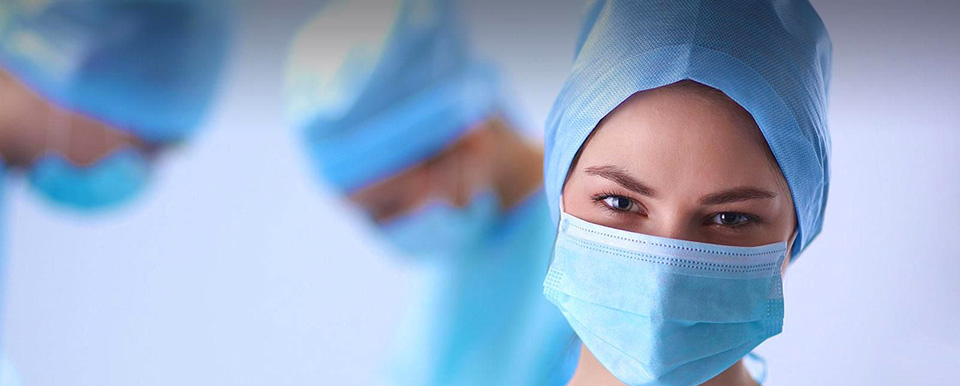 Use of Medical Face Masks
It provides high protection against infection and splashes, droplets or sprays during the operations by protecting the mouth and nose area.
Employees of hospitals, medical centers and healthcare facilities must wear face masks to prevent the spread of the disease. Wearing a face mask helps prevent the spread of infection and prevent people from catching infectious microbes in the air. Numerous microorganisms are scattered in the air when coughing, talking or sneezing. Facial masks are part of the infection control strategy to eliminate cross contamination.
However, it is true that it is becoming increasingly accustomed to wear masks, especially in epidemic periods, in public and crowded places, public transport, markets and shopping malls. Many people unknowingly infect others by coughing, touching, or engaging in close contact. Masks act as a physical barrier to protect both the wearer and others from viral and bacterial particles.
EN 14683 Standard
EN 14683, a European standard, describes the requirements and testing methods of medical face masks. This standard has been published in our country by the Turkish Standards Institute (TSE) with the following title: TS EN 14683 + AC Medical face masks - Requirements and test methods.
The standard in question includes the design, production, performance requirements and test methods of medical face masks designed to limit the contamination of infectious substances from staff to patients, especially during surgical procedures.
Basically, this standard regulates the bacterial filtering efficiency of medical face masks. It presents the design, production and performance requirements and test methods of medical face masks used to control the transmission of infectious agents from employees to patients in medical areas where surgical interventions are performed. Said masks have a suitable microbial barrier and are also effective in reducing emissions from a nose or mouth of a carrier or a patient with clinical symptoms.
By bacterial filtering efficiency, it is meant to measure the resistance of a respiratory material to the penetration of bacteria and microorganisms. Bacterial filtration efficiency testing is performed on filtering materials and devices designed to protect against biological aerosols such as face masks, surgical gowns, headgear and air filters. These tests are required both for the EN 14683 standard and for the following standards developed by the American Testing and Materials Organization (ASTM):
ASTM F2100-11 Standard specification for the performance of materials used in medical face masks
Standard test method to evaluate the bacterial filtration efficiency (BFE) of medical face mask materials using the biological aerosol of ASTM F2101-19 Staphylococcus aureus
The threat of infectious microorganisms arises in many ways during operations and other medical interventions. The main sources of contamination are the mouths and noses of employees. However, especially in epidemic situations, it is necessary to use medical masks not only by patients and healthcare professionals but also by the society to minimize the risk of spread of infections.
Medical Face Masks Requirements
Medical surgical masks, that is, medical face masks, are evaluated in two groups according to their bacterial filtering performance:
Type I masks are used for patients and others to reduce the risk of infection spread, generally in epidemic situations. Such masks are not designed for use by healthcare professionals in an operating theater or healthcare facility. Such medical face masks are used to reduce the risk of spread of infections among people, especially in epidemic or pandemic situations.
Type II masks, on the other hand, are designed for use by doctors and healthcare professionals, ie by healthcare professionals. Such masks are grouped as Type II and Type IIR masks according to their resistance to splash and droplets. Therefore, there are separate requirements for each type of mask.
Performance tests in accordance with EN 14683 standard are applied to finished products or parts taken from the final product. In this case, the tests applied to the raw material of the mask do not guarantee that the final product meets the requirements of the standard.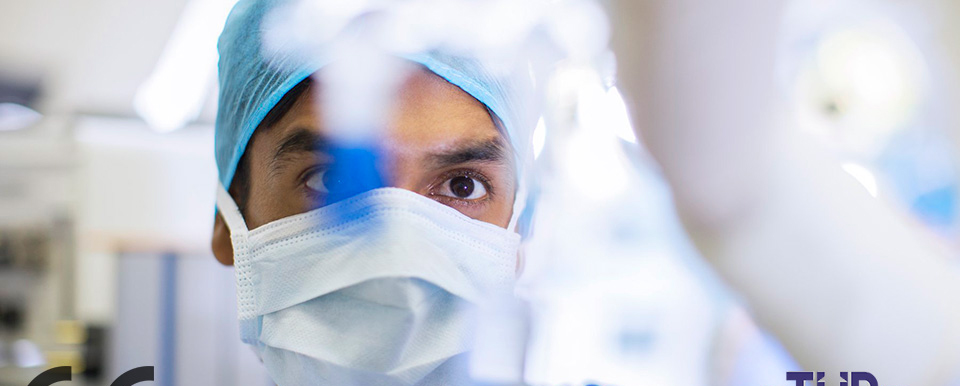 EN 14683 standard performance tests can be listed as follows:
In vitro evaluation of bacterial filtration efficiency
Air permeability (differential pressure) test
Microbial cleaning test
Splash resistance test under ISO 22609 standard (this test is mostly applied for Type IIR masks)
Biocompatibility tests
The performance test results applied are taken into account in the table below:
| | | | |
| --- | --- | --- | --- |
| Test Type | Type 1 | Type 2 | Type 3 |
| Bacterial filtering efficacy | At least 95 percent | At least 98 percent | At least 98 percent |
| Particle filtering efficiency | At least 95 percent | At least 98 percent | At least 98 percent |
| Differential pressure | 4.0 max | 5.0 max | 5.0 max |
| Liquid resistance to synthetic blood | 80 | 120 | 160 |
| Splash resistance | not required | not required | At least 16,0 kPa |
| Microbial cleaning | Up to 30 Cfu / g | Up to 30 Cfu / g | Up to 30 Cfu / g |
According to this table, a filtering performance of at least 95 percent is required to call it a medical or surgical mask. Medium and high protection masks should have over 98 percent bacterial filtering effect.
The filtering efficiency and protective power of a face mask are compromised when the mask is wet, torn or removed. In general, the higher the protection value of a mask, the longer the filtering performance. However, depending on factors such as moisture level, respiratory rate, runny nose and speech style, the effective duration of the mask also changes.
The main requirements for medical masks are:
Bacterial filtration efficiency
Particle filtration efficiency
Fluid resistance
Delta P (pressure difference)
Flame propagation
Compliance with ISO 10993-5 standard (TS EN ISO 10993-5 Biological evaluation of medical devices - Part 5: Cytotoxicity experiments outside the body (in vitro))
Standards developed for medical masks are generally accepted as the industry standard. It is necessary to pay attention to mask classifications that do not comply with these standards. Some manufacturers use parameters such as filtration speeds or number of layers as an indicator of performance. If such masks are not subject to international standards and have not been subjected to the necessary tests, they should be suspected of being safe.
EN 14683 Medical face masks standard testing services are also provided to our businesses within the framework of laboratory testing services.