EMC Tests
Electromagnetic Interference (EMI) is when one electrical or electronic device is operating, while the other is affected by interference from electromagnetic fields generated during operation.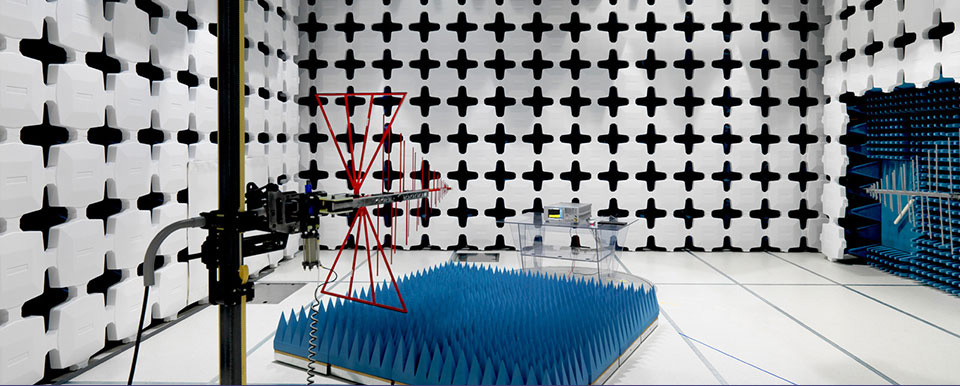 Electromagnetic interference, which affects circuits and prevents an electrical or electronic device from operating as intended, may occur in a variety of ways. However, it should not be under normal conditions. Electromagnetic interference can come from different sources, man-made or natural. It also has several features, depending on the source and the structure of the system causing the interaction. For systems that are subject to electromagnetic interference, interference is an unwanted signal and methods are generally sought to reduce its level.
As the number of devices connected wirelessly increases, electromagnetic compatibility (EMC) is becoming increasingly important. Electromagnetic compatibility is a concept that allows different electronic devices to operate without interfering with each other. All electronic circuits have the ability to emit unwanted electrical interference, which would cause trouble for one or the other of the circuits.
That is, on the one hand, there is electromagnetic interference, while on the other side, there is an electrical and electronic device that is affected by these signals, which is deteriorated in operation (electromagnetic compatibility).
Electromagnetic compatibility (EMC) is the ability of electrical and electronic devices and systems to operate in electromagnetic environments without interrupting their function and experiencing a malfunction. Electromagnetic compatibility also means that it does not interfere with electromagnetic interference, in which the functions of other devices and systems are adversely affected.
When the first electronic products appeared, relatively few electronic equipment was used. Today, however, the number and power of electronic devices has increased considerably. Some of them emit interference, while others are sensitive receptors.
The purpose of electromagnetic compatibility measures is to ensure that various pieces of electronic equipment can operate without causing unnecessary interference.
There are two basic elements of electromagnetic compatibility. The first is emissions. Electromagnetic interference means EMI emissions, unwanted electromagnetic energy generation. In order to avoid disruptions to other devices, they must be reduced below acceptable limits. The second is sensitivity and immunity. The sensitivity of an electronic device to electromagnetic interference, EMI, is that it reacts to unwanted electromagnetic energy.
Under the New Approach Directives, the electromagnetic compatibility directive 2014 / 30 / EU has been issued. This regulation covers all electronic and electrical devices that emit or are affected by electromagnetic interference. Producers operating in the electronics or electrical sector must ensure that their products comply with the requirements of the directive and affix a valid CE mark on these products.
The Electromagnetic Compatibility Regulation (2014 / 30 / EU) has been published in our country by the Ministry of Science, Industry and Technology.
Manufacturers must comply with this legislation for almost all electrical and electronic equipment available to consumers within the European Union. Electrical and electronic equipment must comply with the essential protection requirements of the directive. Electromagnetic disturbance produced by these devices should not exceed the level specified in harmonized EMC standards. These devices should also have a level of immunity to electromagnetic disturbance as expected in their intended use.
Producer companies have to carry out internal production control and electromagnetic compatibility assessment. In addition, a notified body performs an EU type examination and confirms that the product meets the essential requirements of the directive.
Our company also provides EMC test services within the scope of certification services. Thanks to these services, enterprises are able to produce more efficient, high performance and quality products in a safe, fast and uninterrupted manner.
EMC test services provided within the scope of certification services are only one of the services provided by our organization in this respect. Many other certification services are also available.