Why is CE required?
It is only possible to market a product to consumers in the European Union countries or in the European Economic Area if the product complies with the requirements of the relevant directive or directives. To ensure this conformity, manufacturers must first find the relevant directives applied to the product and then choose the best assessment method to prove compliance.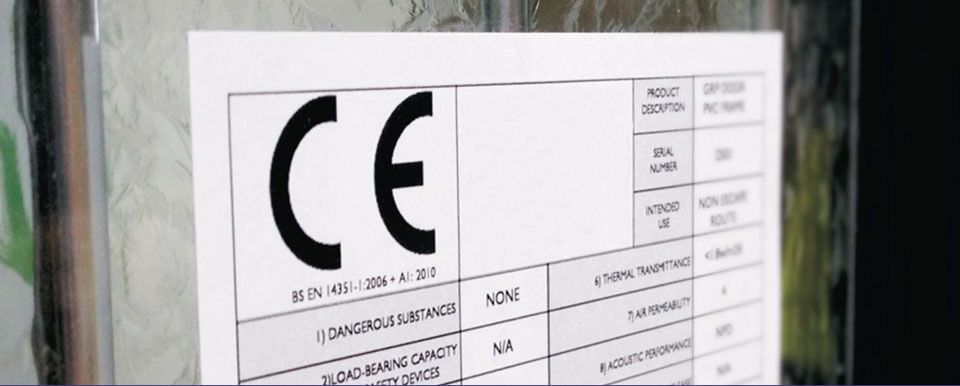 The next step is to identify and apply harmonized standards. Compliance with these standards is not an obligation, but it is essential that manufacturers comply with harmonized standards to prove themselves. If the relevant directive or directives deems it necessary to intervene in the CE marking process by a third-party assessment body (notified body), then the products must be tested and approved by the notified body. The manufacturer must then prepare a technical dossier based on the declaration of conformity to be signed. This file must contain all information and documentation to prove product conformity. At this point, the manufacturer can now put the CE Mark on the product and can easily present the product to the consumers.
There is no obligation to comply with European standards under the New Approach Directives in order to comply with the essential requirements.
The standards are mainly divided into three groups:
Product standards. For example, CISPR 22: EN 55022 EMC standard. This standard is a widely used standard for electromagnetic compatibility of information technology equipment and provides information on radio disturbance characteristics.

General standards. For example, IEC 61000-6 Electromagnetic compatibility standard. This standard specifies immunity requirements for electrical and electronic equipment manufactured for use in residential, commercial and light industrial environments.

Basic standards. For example CISPR 16 EMC standard for test equipment and methods. This set of standards specifies equipment and methods for measuring disturbances and immunities at frequencies above 9 kHz.
The main organizations that set the standards are:
International organizations: CISPR (Comité International Spécial des Perturbations Radioélectriques), IEC (International Electrotechnical Commission), ISO (International Standards Organization) and ITU (International Telecommunication Union) ).

Organizations in Europe: CENELEC (European Committee for Standardization of Electronics and Electricity) and ETSI (European Telecommunications Standards Institute).

Organizations in the USA: ANSI (American National Standards Institute), FCC (Federal Communications Commission) and SAE (Society of Automotive Engineers).
If the manufacturer manufactures bluetooth and wifi devices, for example, the standards applicable to these products are:
Radio: EN 300 Oriented fiber boards - Definitions, classification and specifications standard, EN 328 Heat exchangers - Forced convection air cooling units for cooling - Standard for test methods for performance determination

EMC: EN 301 489 Electromagnetic compatibility (EMC) standard for radio equipment and services

Safety: EN 60950 Information technology standard

Health: EN 50364 Standard for electrical installations in buildings
It is entirely the responsibility of the manufacturer to assess the conformity of a product with the relevant directive requirements. As a requirement of this responsibility, manufacturing companies may carry out the necessary product tests and analyzes in an authorized laboratory or perform these tests and analyzes in their own laboratories. If the approval of an impartial third party is not required in the directive, the manufacturer does not need to obtain approval from an official organization. Only by issuing a declaration of conformity can the CE mark be placed on the product.
Our company also provides CE Marking services within the scope of certification services. Thanks to these services, enterprises are able to produce more efficient, high performance and quality products in a safe, fast and uninterrupted manner.
CE Marking services provided within the scope of certification services are only one of the services provided by our organization in this respect. Many other certification services are also available.